For earloop , many friends may think that they can only use masks and home textiles, but this is not the case.
earloop is a kind of weft tube formed by yarn warp and weft, and inserted into the fixed gear seat of the knitting machine. The weft tube moves along an 8-shaped track to pull the yarns to interweave each other. Medical loose band ---- The pH value is between weakly acidic and neutral. It will not cause skin itching and will not damage the nominally weaker acidic jacquard polyester fiber of the skin.
Nylon mixed earloop-have good elasticity and abrasion resistance under both dry and wet conditions, firm size, small shrinkage rate, is a good clothing accessories.
-Flat earloop are flat sheet-like ear ropes woven by traction yarns cross-woven with an odd number of spindles.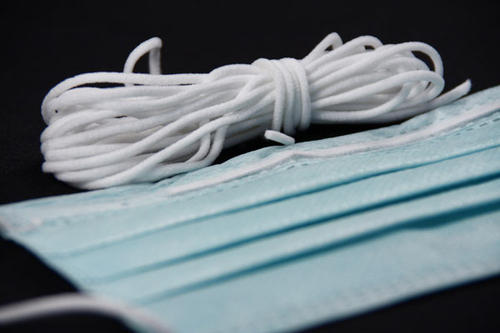 color strip earloop-can be single-sided jacquard or double-sided jacquard, ear straps, webbing feel great, delicate color, not easy to wear clothes.